Easily analyze and optimize your cognitive apps
Analytics are critical to understanding the ability of your cognitive app to meet user requirements, and also to find areas to optimize the user experience. We're previously provided you with multiple event-based analytics integration options to ensure that your cognitive app is best in class.
Although these analytics integrations do event-based analytics well, we were missing a key piece. None of these integrations specialized in conversational analytics.
We're excited to continue to provide the best tools to analyze your cognitive app with our latest integration for Chatbase!
Chatbase is a product of Google's Area 120, used by many developers to improve their bot's user experience through a deep understanding of each interaction.
With this integration, you can now:
Cluster poorly handled conversations to identify areas for improvement
Visualize the interaction flow of your users
Analyze the retention of users
Track the path to, and success rate of conversions
And more!
Integrating your cognitive app with Chatbase is simple. Just generate an API Key in Chatbase, add that to your integration settings in Meya, and you're done! Now your cognitive app analytics will start populating in Chatbase.
Let's take a look at some of the analytics you can now add to your Meya cognitive apps.
MAU, WAU, and DAU
Knowing how many people are using your cognitive app is critical to understanding its success. Tracking these numbers over time enables you to predict peaks in user activity as well as ensure that you are achieving business goals.
Chatbase helps you to easily track your monthly, weekly and daily active users to understand the impact of your bot.

Optimization
Although we'd all love to build a perfect cognitive app on the first try, the reality is that we need people using the bot to understand what is and is not working. And if everything is working well, users still help us find ways to make continually improve the experience.
Chatbase assists you in finding ways to optimize your bot, including identifying messages that were not understood by your cognitive app and helping you understand the paths that users take through flows.

Retention
Growing your MAU, WAU, and DAU feels good. But having users come back, again and again, is even better. These highly engaged users are getting the most of your cognitive app, likely spreading the word to their network, and providing your team with incredible feedback.
Chatbase provides retention cohort reports so that you can see how well your cognitive app keeps users coming back.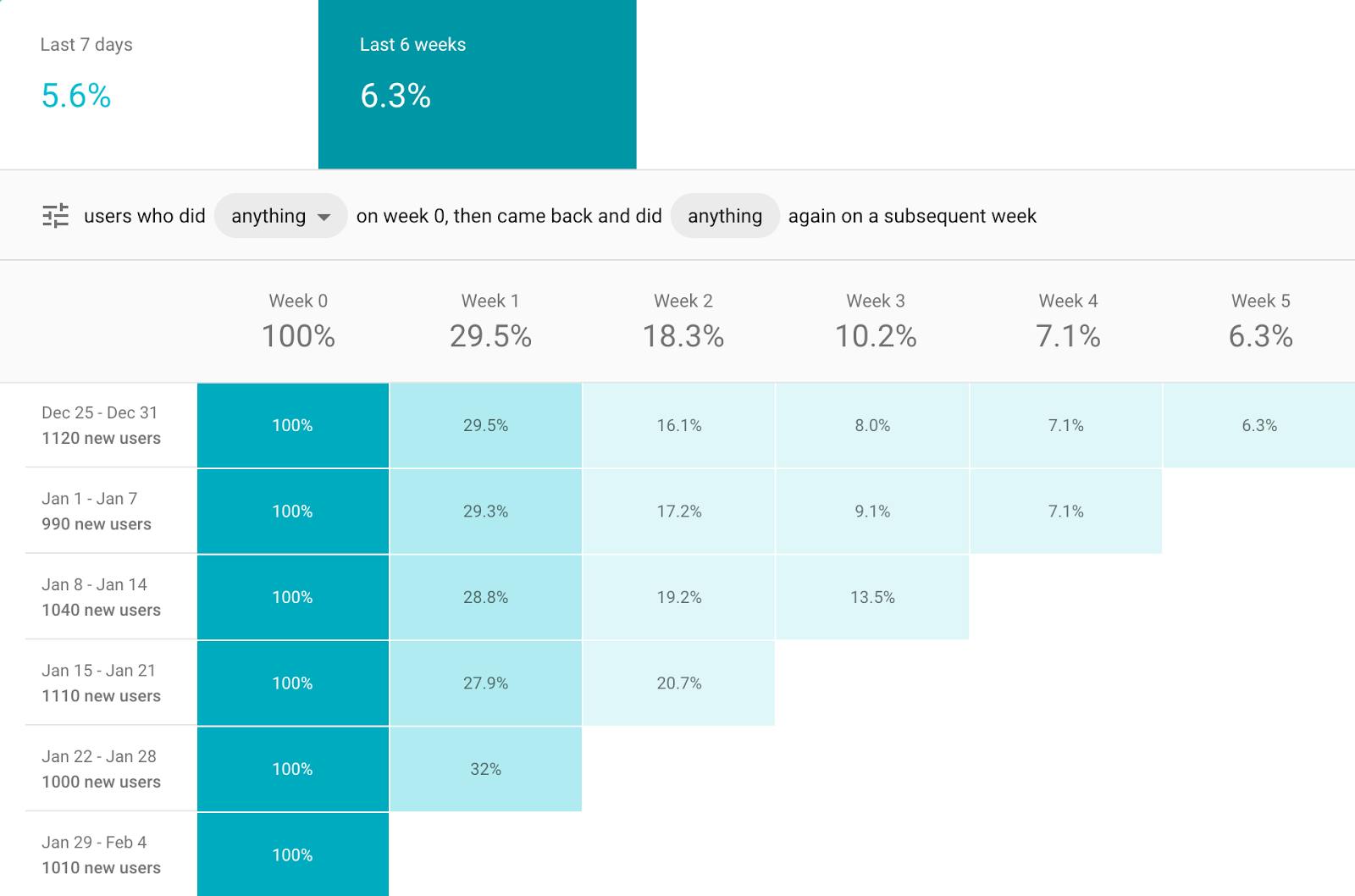 Conversion rate optimization
The ultimate goal of your cognitive app is user conversion. Whether it's a purchase, booking a meeting with your sales team, or subscribing to company updates, your cognitive app has at least one core purpose. Tracking the conversion rate of users completing this step is an important part of understanding the success of your cognitive app.
Chatbase provides funnel reporting for identifying this conversion rate, and seeing exactly where users drop off in this conversion process.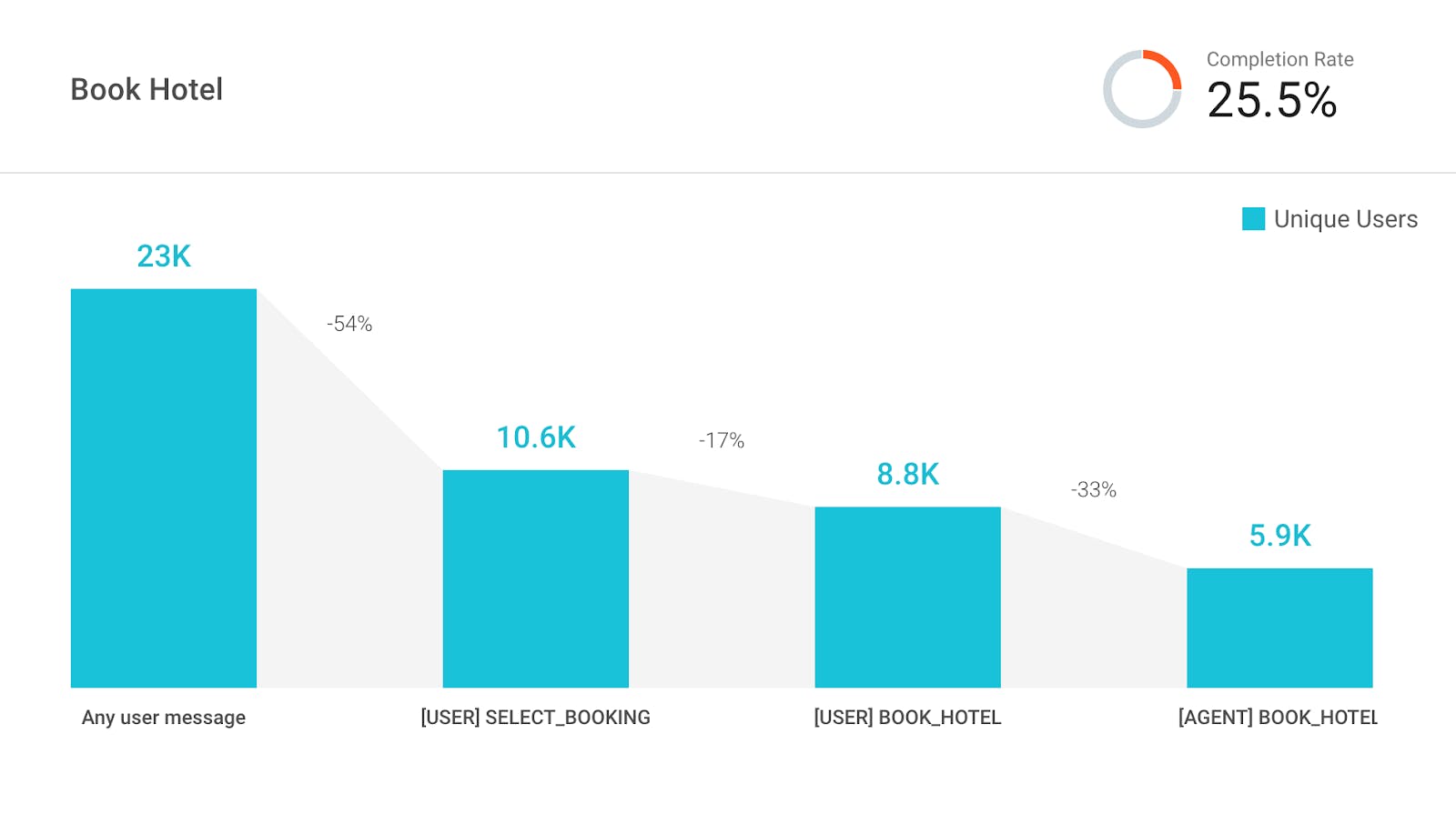 As cognitive apps become more and more complex, powerful analytics are required to understand user experience. Adding Chatbase to your cognitive app in Meya will give you a deeper understanding of each user interaction and help your team identify ways to take your work to the next level!
Our support documentation shows you how to add Chatbase to your cognitive app. If you have a more specific question, don't hesitate to reach out to support@meya.ai!
This integration is available for all Meya.ai accounts on the universal plan. If you're not on our universal plan but are interested in adding this integration to your cognitive app, find some time to speak with our sales team here.
PS: If you're using Dashbot or Botanalytics instead of Chatbase, don't worry! We haven't forgotten about you. Look for these integrations soon!